Speaker series event: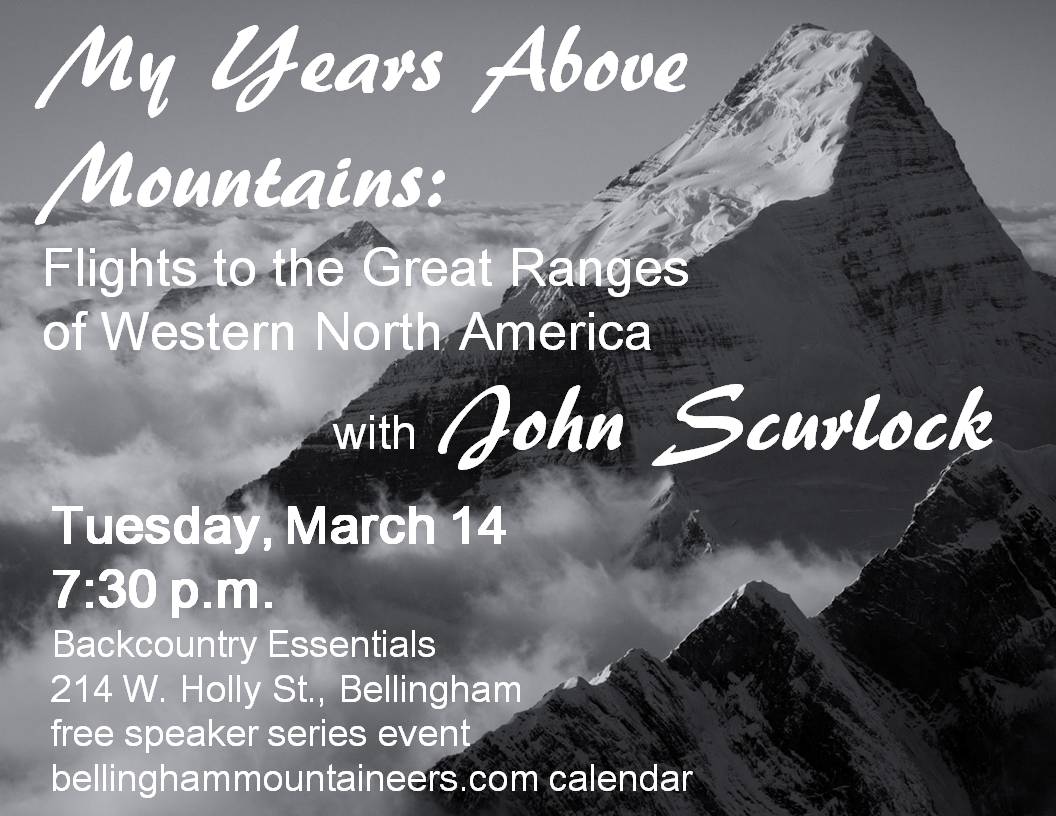 Check out our courses!


Basic Mountaineering
The skills you need to know to get yourself climbing safely on rock and snow.

Intermediate Mountaineering
A continuation of your learning, including leading on rock, snow and ice.

Cragging
Sport and Traditional lead-climbing on rock




The Bellingham Branch provides ways to learn about, explore, and connect with our natural world. Based out of Whatcom County, we offer courses and trips in scrambling, climbing, hiking, snowshoeing, backcountry skiing, and more. Please view and subscribe to our Newsletter to learn more about our organization. You can also take part in our summer potlucks and special branch events anytime as our guest. If you are interested in participating in one of our courses, we currently offer Basic Mountaineering and Intermediate Climbing. Out of bounds, up there, on top, never stop being awesome!